Together with EXE Corp, let's discover five lessons we can learn from a successful digital transformation!
Die or adapt. There is no other way to compete and survive in the digital age. But how to do that and what does it look like? 
Although we all know that digital transformation can improve operational efficiency and accelerate growth, it is always better to draw inspiration from real-world examples.
No matter if you are a big or small company, or a motivated entrepreneur with new business ideas, digital transformation success stories will give you insight and inspiration to thrive and succeed in the digital economy.
04 Successful Digital Transformation Examples in Business
1. Netflix – Digital transformation in the technology and entertainment industry
In 1997, Netflix started as an online video-rental service provider which allowed their customers to rent DVDs by mail. In 2007, the company adopted the Internet into their services, providing streaming media, and video on demand online. Since then, Netflix moved its operation to the cloud, creating an online world of millions of famous movies throughout the country. Nowadays, the company uses social media such as Facebook, Instagram and Twitter to spread the popularity of its services in order to connect with followers and boost sales. Netflix also develops their own app which allows users to watch TV shows and movies on their mobile devices like smartphones and tablets.
2. Fujifilm – Digital transformation in the photography and imaging industries
Another digital transformation success story that we can learn is from Fujifilm – one of the most famous photography brands in the world. In 2010, traditional film photography was forced out of the market due to the rising popularity of digital cameras, which had a strong impact on Fujifilm. In front of these challenges, the company looked at many ways to innovate and survive. They invested in digital technologies, reduced overall costs and replaced old devices with new ones such as LCD screens, digital memory cards and storage devices. Today, the company tried to diversify into new areas like healthcare, contributing value and innovation to society.
3. Adobe – Digital transformation in the software industry
Adobe is a familiar name, famous for their software like Adobe Photoshop, Adobe Lightroom, Adobe Premiere and Adobe Audition. These software allow users to view, create and edit images, vectors and videos. In 2008, the crisis had a negative impact on almost all businesses including Adobe. To survive, the company decided to use the cloud to improve its operation. As a result, Adobe became successful with three core cloud offerings: Creative Cloud, Marketing Cloud, and Document Cloud. Since digital transformation, Adobe reported record revenue of $12.87 billion in 2022, up 15% from a year ago.
4. Hasbro – Digital transformation in the toy industry
Hasbro is one of the most famous toy makers in the world, owning popular products like Monopoly and Play-Doh. After a long time of market research, the company found that their target audiences are not children, but parents. For this reason, Hasbro decided to employ a digital platform Ad-tech, which helped them drive sales by advertising products to the right audience, at the right time.
Five Things We Can Learn from Digital Transformation Success Stories
1. It is a team effort, across multiple roles and departments
Digital transformation requires a collaborative effort of many individuals. Nobody can do it alone. Managers and individuals across departments must be involved in the process for success. They are the ones who will make it happen.
As managers, it is important to understand the real meaning of digital transformation – it's not just about technology, it's about the mindset. Managers need to recognize and address your team member's concerns, as well as help them see how digital transformation can benefit business, employees and consumers. Every team member needs to prepare for changes and engage in the process to ensure success.
2. Slowly but surely
Businesses are under tremendous pressure to transform, grow and innovate. As a result, they begin transformation projects without taking time to assess their requirements. Don't rush into digital transformation because you're worried about falling behind.
The project will fail if you implement transformation without first understanding your organization and technology. To prepare for a successful digital transformation, make sure you have three key elements: culture, talent, and technology.
3. Track progress and measure success
Knowing which KPIs and metrics to measure is essential for determining whether you're on the right track with your digital transformation. Some of the most popular metrics to track are:
Active usage metrics
Customer experience
Employee productivity
ROI (return on investment)
Technology adoption
Cost of digital initiatives
Cloud deployments
4. Ensure IT-business alignment
Technology is essential in every modern business, but don't just adopt new technology for no reason. The true meaning of digital transformation is to support and enable the overall strategy of the business.
A transformation is considered successful if it could streamline workflows, increase workforce productivity, boost communication between departments and improve security.
Your business and IT strategy should not be separated; they should be aligned together. Outline how technology can help you achieve your business objectives.
To provide value to customers, your business and IT department must work together. Leadership must also share a common understanding of the value and importance of digital transformation in the future.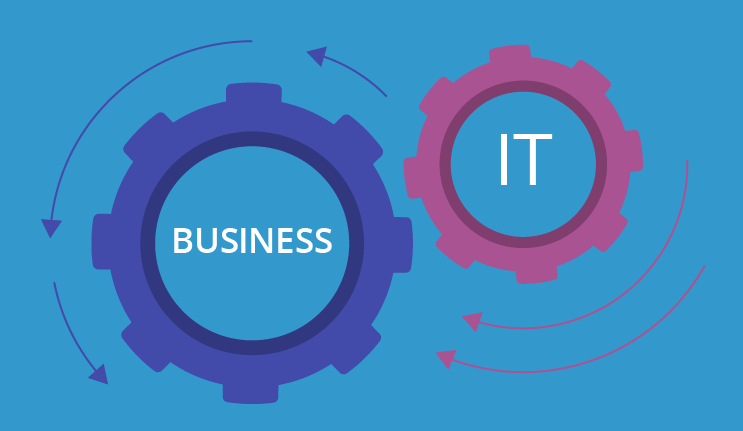 5. Sometimes, press the pause button
Digital transformation is a continuous process, not a one-time project. While the transformation project will never finish, it is critical to pause and assess its impact.
Putting digital transformation plans on hold can be a boon for your business. It enables you to see what is and isn't working and provides a unique opportunity to reframe your digital initiatives.
Final thoughts
According to the survey from McKinsey, over 70% of digital transformations failed while only 16% reported full success. 7% said that they noticed improved performance but not sustained. So, keep the five tips above in mind for a successful digital transformation, and don't let fatigue take over your digital efforts.