Have you ever looked at your company's IT costs and wondered why they are so high? Do you feel helpless when it comes to cutting back on expenses? If you answered yes to these questions, then this blog post is for you.
Read on as we share 5 tips that will help reduce IT costs in your business. These cost-saving ideas will have a positive impact on your bottom line and reduce spending elsewhere in the organization.
Reducing IT costs isn't always easy, but it is necessary if you want to keep growing and expanding your business. Fortunately, there are plenty of ways to cut back on expensive IT expenditures. In this blog post, we outline 5 ways to reduce IT costs in your company.
Methods for IT cost reduction
1. Implement hybrid cloud
One of the most common ways to reduce IT costs in a company is to use cloud storage. As companies do not have to spend on maintaining or replacing hardware, they can save tons of money. Also, by using cloud storage, the company pays for only exactly the capacity they use, thus reducing the business costs.
The use of cloud services has grown significantly in the past decade and 94% of companies are leveraging cloud technology, according to a study. Of those companies, 100% admitted that they benefit a lot from cloud computing, and nearly 80% said that they are saving money, increasing productivity and security while using this technology.
The cloud benefits businesses in many ways, including scalability, collaboration, disaster recovery, little to no maintenance, reduced IT costs, remote access and data security. Hybrid clouds are also a good choice to consider. It allows businesses to use both public and private clouds for extra security.
2. Virtualization
Virtualization allows companies to reduce the number of servers by replacing physical servers with a virtual server. This helps lessen hardware and maintenance costs, so your company can save vast amounts of money on operating and energy expenses. By using a virtualization system, companies can simplify their IT infrastructures and improve their business's operations. Besides, it is known as an approach to a simpler and faster cloud migration, improved disaster recovery plan and more.
3. Centralize your data
As your company grows, the amount of data you manage and the number of employees potentially affected by data breaches will increase. Make sure to centralize your data wherever possible. This will help to reduce the risk of a data breach and make it easier to support any future data migrations. You may also want to consider moving some data management responsibilities in-house. This way, you can take full ownership of data management and minimize the risk of someone else carrying the burden of managing data.
4. Outsource IT staffing services
Outsourcing is another way to reduce IT costs in a company. By hiring outsourced staff, business owners can save a lot of money and time as building an in-house team can be expensive and difficult to find.
Compared to hiring a team yourself, outsourcing is a better option for many reasons. First, outsourcing enables you to hire experienced and highly skilled talents from all over your region or the world for a limited time. Second, outsourcing provides you with flexibility and cost reduction. You don't need to spend on recruitment, training, technology, employee benefits and health insurance costs. Furthermore, outsourcing makes the hiring process faster and more efficient. It allows businesses to deliver the higher-quality product to the market faster.
If technology development isn't something that your company does or is focused on, you can consider using an outside service to fill that position. Before you sign a contract for that service, do your research and choose the one that suits your business requirements and goals. This can help to reduce IT costs in your company.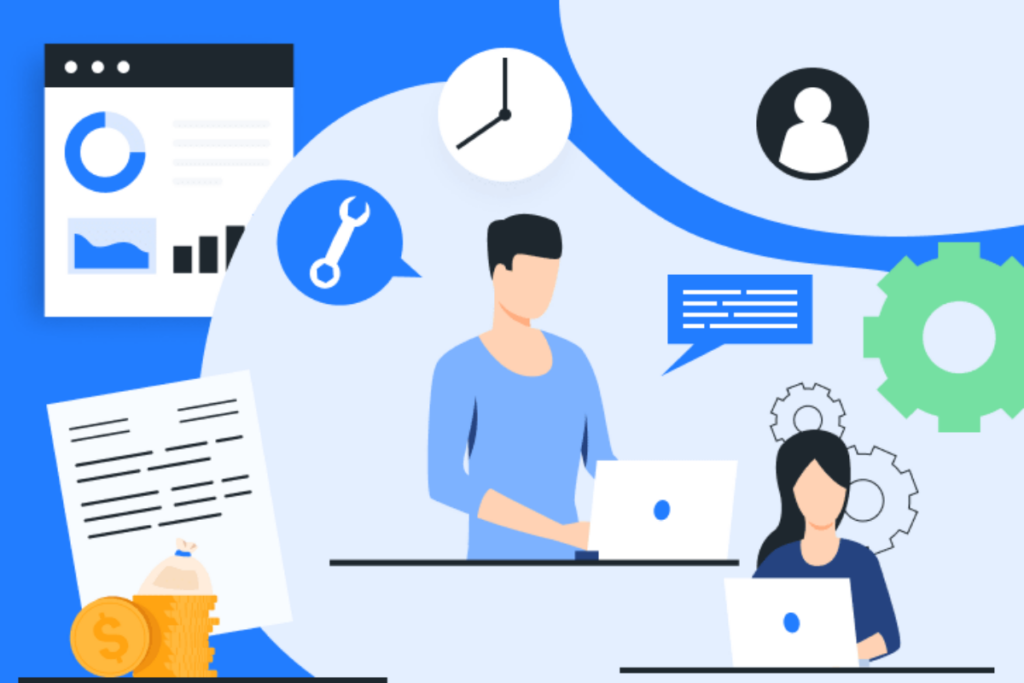 5. Automate wherever possible
Many companies find themselves stuck with a large number of paper processes. Paper processes are inefficient, time-consuming and expensive to maintain. If you can take these tasks off your desk, you'll find yourself with more time to focus on what's important to your business. Paper processes take up a lot of space, wear down your pens (and your desk), and are incredibly susceptible to errors. Paper processes also require a lot of time to complete, putting your company at risk of missing deadlines.
How can EXE help reduce IT costs in your company?
EXE Corp is one of the fastest-growing IT services providers in the world. Being in this industry for more than one decade (since 2009), EXE can provide you with excellent services to ensure your smooth operation and fast development of high-quality products, as well as help reduce your business expenses in the long run.
EXE takes pride in offering you the highest standards of IT services. We have helped many companies by providing IT staffing, IT solution and software development that support their transformation journeys to and successfully satisfy their needs.
With our competitive prices, we can assure you that all of our innovative, cost-saving ideas will help you cut business costs and save money. Let's contact us to know more.
Conclusion
When you first start a company, you may be surprised at just how much it costs to operate. However, it doesn't have to be this way. By implementing these tips, you can cut back on costly IT expenditures and save money in other areas of your business.