Of the 1,000 business leaders in the Riverbed survey, almost all were in agreement that digital is vital to the future of businesses. In fact, 98% agreed that the success of an organization lies in the integration of digital technology. But 95% respondents reported they encountered several challenges during a digital transformation.
The survey also shows that there are many metrics to measure digital transformation success. These metrics include customer satisfaction (58%), market agility (49%), profit and revenue (49%), employee productivity (49%) and time to market (48%).
From those figures, we can see that all modern enterprises understand the needs and importance of digital solutions. But they also understand that there are always barriers associated with it. In this article, we will help you explore some of the most common digital transformation challenges and how to overcome them.
Top Six Biggest Digital Transformation Challenges and Solutions
Lack of a digital culture
One of the most common digital transformation challenges is the organization's culture. Many business owners simply think that digitalization is just about using new technologies to change a business model and increase revenue. However, digitalization is more than a tech upgrade, and the implementation process cannot succeed without the right organization culture.
Along with technological innovation, human resources need to evolve and keep up with the pace of change. One of the reasons why companies fail at digital transformation is because employees resist change. Poor communication or lack of clear direction from management may be the culprit.
Solution: Organization culture including communication is the key to overcome digitization challenges. Studies found that startups can adapt to a new culture much faster than large corporations with legacy systems. Therefore, it's essential to encourage employees to get acquainted with digital transformation solutions. Plus, convince your organization to go digital by explaining to your employees that technology will not replace them.
Lack of IT resources and management
Another challenge to digital transformation is a lack of digital skills. In fact, with limited IT resources and management, your digital transformation project will be slowed down and eventually come to a halt.
Solution: One way to fix this problem is to partner with a digital transformation consulting provider like EXE Corp to reach your full potential. EXE provides digital transformation consulting services for SMEs as well as IT staffing and software development services that help your business make a successful digital transformation.
Security concerns
A number of companies say that data security is the number one concern when it comes to digital transformation. They have fear of cyberattacks and data leaks which can strongly affect customer experience, destroy their brand, reputation and more. To enable the digital transformation process, many companies adopt cloud computing and integrate all their data in one centralized platform. This sometimes puts businesses at risk of data breaches and online attacks.
Solution: Choose a reliable digital transformation platform, tool or solution. Plus, secure your digital transformation efforts with several practices like cloud security, zero trust security, endpoint security. Monitor web presence and keep up with data privacy laws.
Limitations of agile adoption
The heart of digitalization starts with agile transformation. And for large organizations, scaling digital innovation is important to meet their growth demands. According to a study, 68% enterprises recognized that agility is key to successful digital transformation. Companies need to be agile to thrive and survive.
However, the journey to become an agile organization is never easy. Many companies attempt agile transformations and fail or stop midway.
Solution: To achieve enterprise agility, there are three things to consider like agile teams, flexible architecture and efficient release management.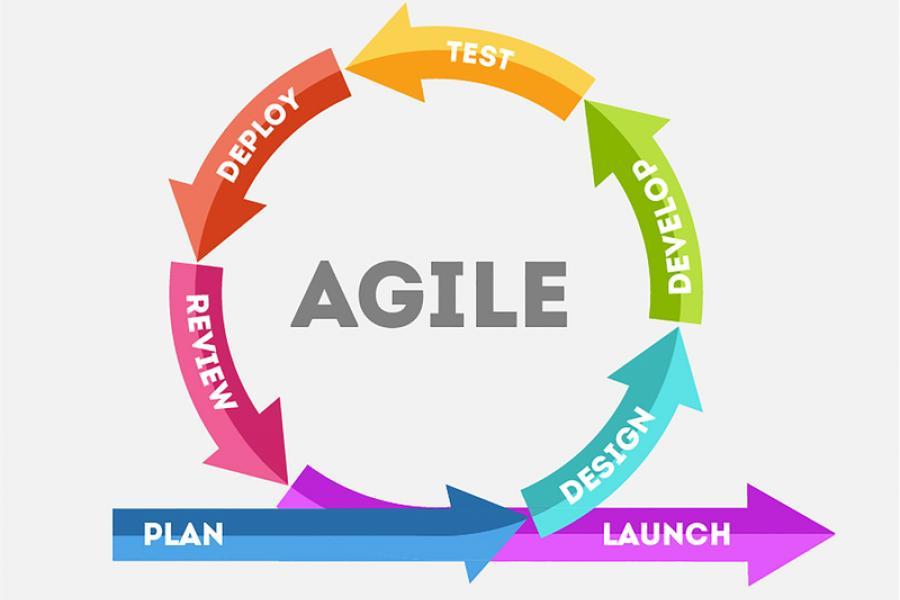 Constantly changing customer experience
We are living in a rapidly changing world. The COVID-19 pandemic has accelerated the rise of the digital economy and made organizations evolve continuously. Also, customer experience is now more important than ever. There is a famous saying that good experience is more influential than advertising. If your company can identify and meet customer needs, it means you already win. But the problem here is that customer demands are constantly evolving. Furthermore, because of focusing on emerging technologies like AI, businesses have less time to adapt and keep up with customer demands.
Solution: Put the customers at the center, not the technology. You can leverage the use of AI, real-time data to analyze and predict customer behaviors. These insights can help you make better business decisions.
Legacy system modernization
Among the most common digital transformation challenges, a legacy system that a business runs on cannot go unmentioned. Generally, legacy platforms and legacy technology are outdated and difficult to manage. These are big barriers for business agility and often associated with poor operations and low productivity.
Solution: Replacing a legacy system is not always a good choice and may depend on a number of factors. Instead of replacing the whole system, you should modernize it by breaking your project up into multiple modules and then implement a digital shift one after another.