We are pleased to announce that EXE Corp has officially become a member of HCA and VNITO. The event marks a milestone in the growth and maturity of our company since the foundation in 2009.
HCA is the first and most well-known information technology association in Vietnam. For the last 25 years since its establishment in 1988, HCA has been a gathering platform of IT leading companies and experts. Its continuous and strategic contribution to the development of the industry has been recorded and appreciated by both the Vietnamese government and the domestic as well as international IT communities.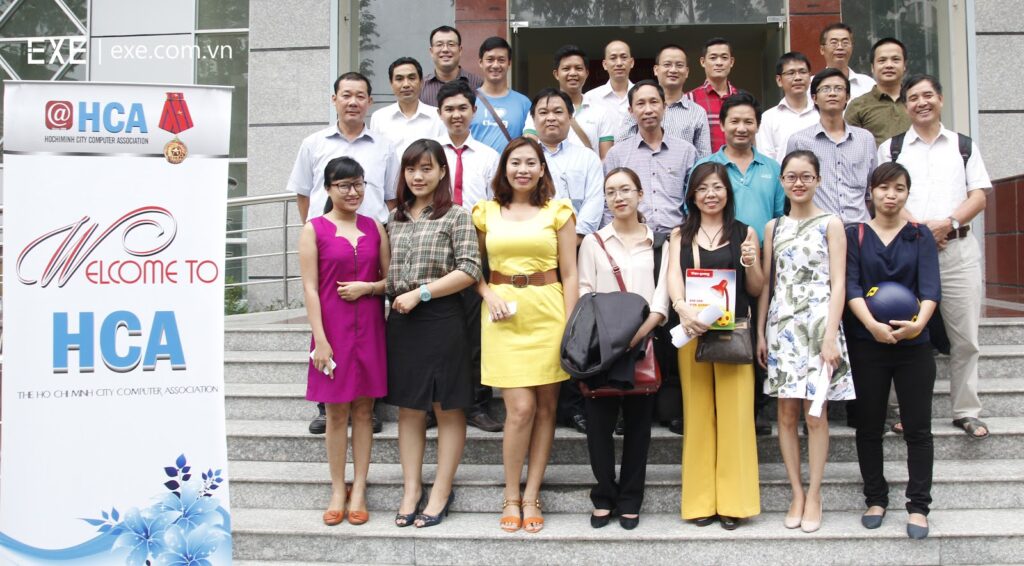 VNITO is a forum for outsourcing buyers and service providers to network, cooperate and discuss trends, issues and opportunities related to software outsourcing. The annual VNITO conference always attracts the participation of many multinational, high-tech and top Vietnam software IT outsourcing companies.
EXE is proud to be certified to participate in the alliances of accomplished and competent IT firms. The accedence has opened up vast opportunities for EXE to present ourselves and devote further to the enlargement of Vietnamese IT landscape.
For more information about HCA and VNITO, please visit:
http://hca.org.vn/hca-vui-mung-chao-don-cong-ty-tnhh-cong-nghe-kha-thi-hoi-vien-thu-324-hoi-tin-hoc-tphcm/
http://vietnamitodirectory.com/company/executable-technology-company-limited/