Hochiminh City Computer Association has announced today that EXE Corporation is among the recipients of the 2016 Golden Medal and Top 5 ICT Awards for the School Activities Management (SAM) solution.
Mr. Vu Anh Tuan -General Secretary of Hochiminh Computer Association and Mr. Nguyen Huu Quang- Managing Director of EXE Corp – at the 2016 Vietnam ICT – Top 5 & Gold Medal-Award Ceremony
The award recognizes Information Technology innovators on a national level for successfully researching, developing and implementing outstanding solutions that create significant impacts on the transformation of businesses and processes. It is also one of the most prestigious and earliest IT awards in Vietnam that always attract the attention of numerous businesses inside and outside the ICT sector.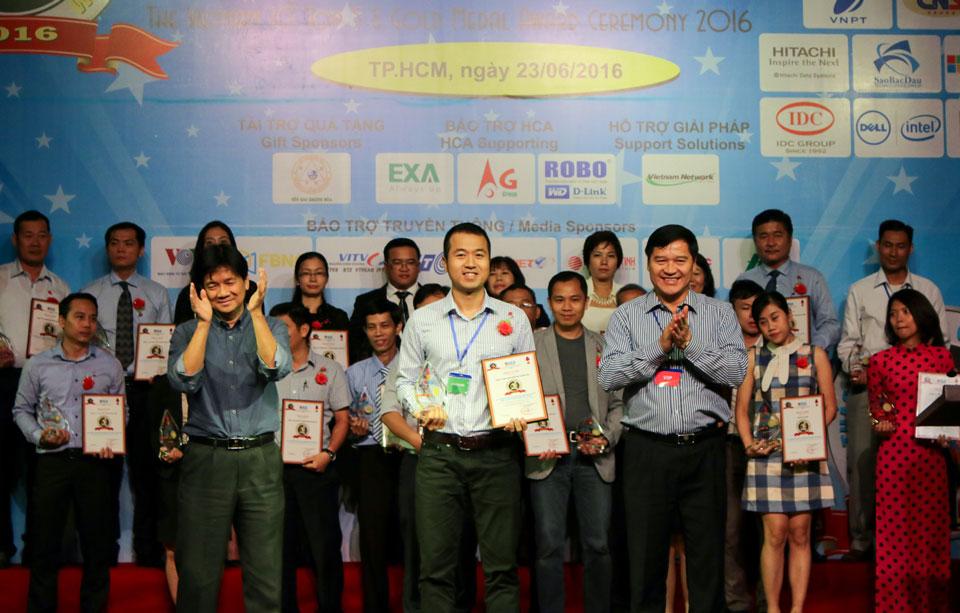 School Activities Management (SAM) is a solution dedicated to international and domestic schools and education centers by EXE team. Developed from the ground up, SAM enables parents and staff to manage and control better data, tasks and make further customizations to ensure smooth operation of the school's process.
Being asked about this achievement, EXE's general director Nguyen Huu Quang stated: "We are delighted that SAM has been receiving the interest and recognition from the top experts in the industry as well as education organizations. The 2016 Golden Medal and Top 5 ICT award is a milestone in the development of SAM, which encourages us to invest the keenest effort in accomplishing the solution so that schools and education centers can benefit greater from SAM."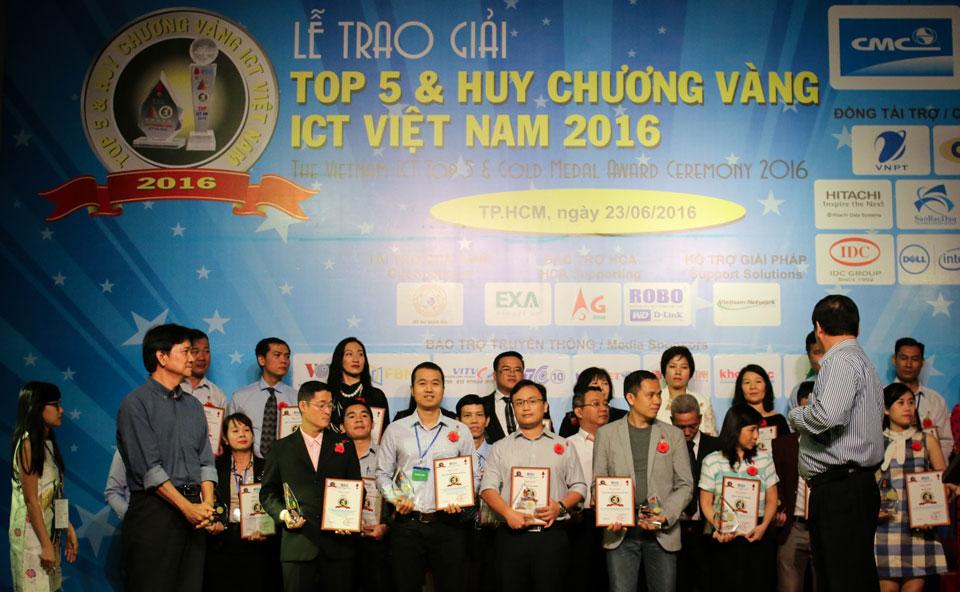 For more information about the awards, please visit:
http://www.pcworld.com.vn/articles/kinh-doanh/nha-nuoc/2016/06/1248808/trao-giai-top-5-va-huy-chuong-vang-ict-viet-nam-2016