Are you a business owner who feels frustrated, stuck and overwhelmed by the demands of IT solutions? Today's businesses rely on technology more than ever. Having a great IT team is essential for the success of any business. However, not every business can afford a large IT team. If your company fits this description, you should think about outsourcing your IT requirements.
In order to get your company's IT support, you can outsource IT services to a different company. For example, you can hire an external IT team to monitor your network and servers, or offer help desk assistance to your company's employees.
Most often, companies choose to outsource because they lack internal IT expertise to handle their requirements or because they want to free up their employees to concentrate on their core business tasks.
When considering outsourcing, companies must keep a few things in mind. There are some questions to answer, which will help you think about your outsourcing strategy.
What IT services does your company need? Do you have internal expertise to conduct these services? How much does it cost to outsource IT services? What risks come with outsourcing?
Afterwards, you should put some effort into finding a good and reliable IT service provider who can understand all your needs and expectations. Moreover, don't forget to build a strong relationship with the provider when they are outsourcing your company's work.
Signs It's Time for Outsourcing IT
If you are not sure whether your company needs to outsource IT services, here are some indicators for when it's time to outsource.
1. Your IT system is getting too old and slow to handle your work
The first warning sign to outsource IT solutions is that your systems are frequently down or fail. When an IT system fails, it may cause productivity loss and cost your business a lot of money.  
A down IT system may also affect employees since they rely on it to do their daily work. This problem occurs occasionally in almost all organizations. But if too frequently, it's time to get help from the support team outside.
Outsourcing IT work allows you to keep your systems running smoothly while saving you time to focus on your business strengths. In the long run, this is a great option for every company from small businesses to large corporations.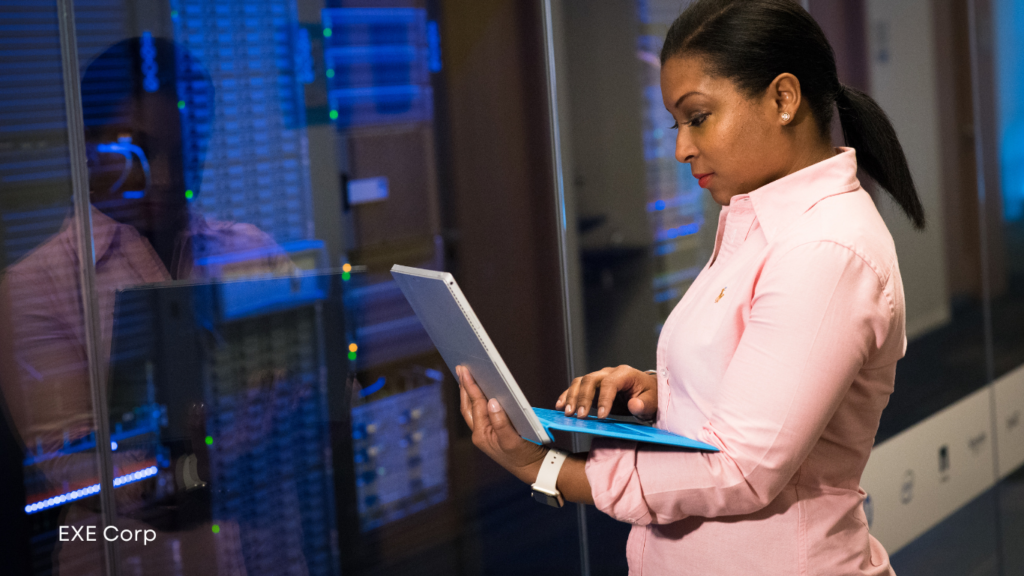 2. Your business is growing too fast
When your business grows, it can be difficult to keep up with the demand of IT infrastructure concerns. If you don't have an internal IT team, it can be more challenging.
Businesses today are concerned most about IT problems when they are in the growth stage. However, if they hire someone to handle this work, it is just dealing.
By outsourcing, you can free up time and resources for your internal team to focus on core areas of the business, thus boosting productivity. Moreover, this gives you a peace of mind, knowing that your IT work is in good hands. Companies choosing to outsource IT not only increase their growth but also resolve their technical problems.
3. Your internal expenses are too high
Another sign that your company needs to outsource IT is that you are spending too much on an in-house team. Based on your business needs and budget, you should weigh the cost between outsourcing and hiring an in-house team.
Generally, outsourcing can help your business save money because you only need to pay for the services that you use. It means that you don't have to spend money on IT infrastructure and staff/developers.
In addition, you can save money by not having to hire and train internal IT staff. All you need to do is share your IT needs and requirements with the provider and they will handle it for you. This way, you can make sure the project is on track in terms of time, scope, cost and quality.
4. You are not up to date on technology 
It's time to outsource IT services if you can't stay up to date on the latest trends and innovations. Technology is always changing, and it can be difficult to keep up with if your in-house team is small or overworked because of exponential growth.
When outsourcing, you must make sure that your IT service provider stays current to the latest technology. Instead of you doing the research, they can take that part for you. By doing so, you can concentrate on managing your company while they maintain your IT systems.
If your company heavily relies on technology, you must turn your focus to other areas of your business. An outsourcing partner will help you keep up with new trends and gain competitive advantage.
5. Your rivals outsource IT and they do better than you
The final sign that your company needs to outsource IT is that you are left behind the competition. If your rival outsourced their IT services and did better than you. That means you should learn from what they are doing.
When hiring an IT service provider, you can level the playing field and compete with the bigger boys. It frees up your business to focus on the more important things: running your business and staying ahead of the competition.
Conclusion
If the above describes an aspect of your business, contact us today. Our company is the leading IT service provider well-known for a wide range of services including Software Development, IT Staffing and IT Solutions (Digital Transformation Consulting). By outsourcing our services, you can be confident that you are cooperating with a high-class IT service provider, who really cares for you, your business, your customers and your profitability.